ShredTex, based in Houston, offers a variety of document destruction services customized to meet your needs. Our residential service helps individuals protect themselves from identify theft.
You choose the frequency of our service. Whether your need is a Periodic Clean Out, Routine Scheduled Visits, or a one time Emergency call, ShredTex will customize a plan that is right for you.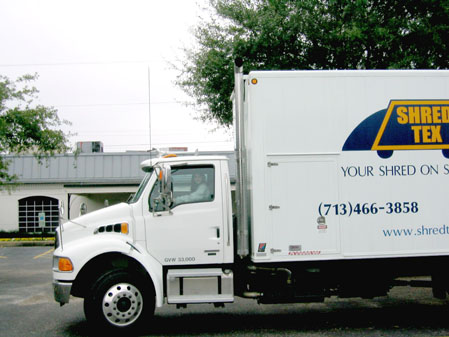 ShredTex understands that every residence accumulates a large amount of documents that shouldn't be tossed into the trash. We will come by and shred your material at your residence. Get your neighbors to bring their material to share the cost. The cost is $100 minimum, which consists of the destruction of paper material that will fit in a 96 gallon container (300 - 400 pounds). The price is lower for subsequent containers so make it a Block Party! The material is shredded while you watch and you can rest easy knowing your personal information is destroyed.
Please contact us regarding community fund raising.
ShredTex will help you raise money for your organization.
Ask us About our community Shred-Day!
We serve Houston and the surrounding communities.